The Garden Press Event
Last week we had a team outing when we all went down to London to exhibit at the Garden Press Event at the Barbican – perhaps one of the most important dates in our diary.
Each year we strongly encourage our clients to exhibit at the show as it's a great chance to get brands and new products in front of the leading contacts in the gardening media world.
This year we decided to have our own Paskett PR stand and it proved to be a very wise decision!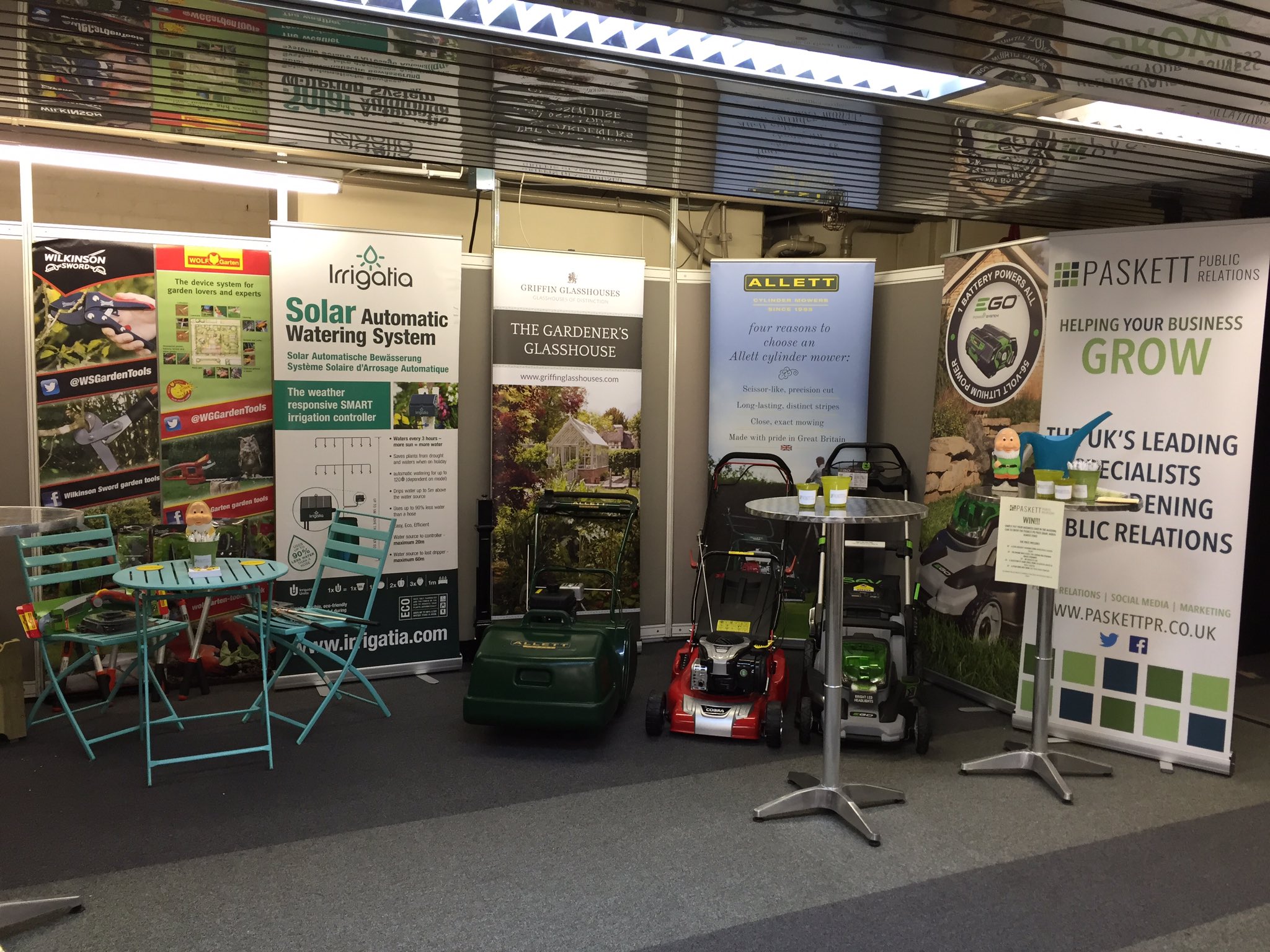 We represented all of our clients on the stand meaning that journalists only had place to visit. The "one stop" approach seemed to go down very well, particularly towards the end of the day when journalists were laden down with bags and not wanting to walk around multiple stands! The plus side for us, and our clients, meant that we were able to cross-promote multiple clients from each enquiry.
The day absolutely flew past and we didn't seem to stop! Thankfully we'd prepped the stand with gardening props and had plant pots and watering cans filled with sweets so sugar levels didn't drop at any point! Perhaps we over-catered as we now have an abundance of sweets and chocolates left over in the office. A very dangerous problem to have…
The event generated a lot of interest and enquiries, which subsequently means we're going to be very busy over the next few weeks following it all up!